Sunday, January 30, 2005
Musical Tag
Musical Tag
I've been tagged by Daphne

Random 10:
1. "I don't know what I can save you from" - kings of convenience
2. "the prettiest thing" - norah jones
3. "everything reminds me of her" - elliott smith
4. "homecoming" - vienna teng
5. "beautiful day" - u2
6. "bees of my knees" - alanis morissette
7. "swonderful" - diana krall
8. "there's no stopping us" - jason mraz
9. "good to go" - elliott smith
10. "so danco samba" - lisa ono

1. What is the total amount of music files on your computer?
Omb. I've deleted all the mp3s I downloaded before.

2. The last CD you bought is:
I think it was Kings of Convenience (Quiet Is The New Loud) and Elliott Smith (From A Basement On The Hill)

3. What is the last song you listened to before this message:
I think Triple H's entrance theme.

4. Write down five songs you listen to a lot or mean a lot to you:
1. "I Don't Know What I Can Save You From" - Kings of Convenience
2. "There's No Stopping Us" - Jason Mraz
3. "Some Kind Of Wonderful" - Joss Stone
4. "These Are The Days" - Jamie Cullum
5. "Vertigo" - U2

5. Who are you gonna pass this stick to? (3 persons and why)

Mela - First name to pop into my mind. Although the fact that I just came from her journal helped somewhat.
Ganns - He's not a musician for nothing.
Vikkicar - Because we both like the same musicians

Labels: surveys
posted by Jax @ 8:04:00 AM


Wednesday, January 26, 2005
You Interactive and Norah Jones
Being featured as a Blog Addict on You does wonders for a site, there are even more visitors!

At least now, people come here through an article about me and not because they're looking for nude photos of Piolo Pascual and Jericho Rosales or even some of the ADMU Blue Eagles through Google, Yahoo or some other online search engine.



***



I just checked out Ticketnet Online and found out the organizers are selling VVIP and VIP tickets and a chance to meet and greet Norah Jones when she comes here to Manila for a concert! I want!
posted by Jax @ 12:38:00 AM


Tuesday, January 25, 2005
U2
U2.com has just released the dates and cities for U2's upcoming world tour. And yes, Asia is not included. :(

It's a good thing I didn't keep my hopes up.



***



Has anybody here tried those new donuts called Hot Loops? I've been seeing those at the Robinson Malls and naintriga ako. Has anyone tasted those donuts na? Are they good?
posted by Jax @ 2:36:00 AM


Sunday, January 23, 2005
Peeves
You know what's frustrating? I listen to a lot of musicians, musicians who are best experienced live. But I don't get to. Because they seem to "overlook" the Philippines.

Don't get me wrong. I've witnessed some great concerts, including Jason Mraz, Maksim and Alanis Morissette.

But there are still so many musicians out there that I want to experience live! Like, U2, Jamie Cullum, R.E.M., Evanescence, Joss Stone.

One piece of good news though: My favorite singer, Norah Jones, is coming here for a concert on March 12! I'm excited for that!
posted by Jax @ 2:47:00 AM


Thursday, January 20, 2005
Xanga
If you've got Xanga and you want to read some Tagalog, then check out the newest Jax Place at .
posted by Jax @ 6:30:00 AM


Wednesday, January 19, 2005
A New Post
Did you know? Daphne correctly guessed all the lies posted here!

Galing!

O sige, let me reveal the lies na.

1. I love to drink coffee. I drink mostly black coffee with brown sugar. I don't drink espresso and milk because I don't like a lot of milk in my coffee. I only drink, besides black, a latte but only because it has more espresso than milk in it.

Hello. Obviously true. And yes, I do drink black coffee mostly. And just with brown sugar because white sugar gives me bad headaches. And yes a latte is the only other choice I make because it has more espresso in it than a cappuccino.

2. I am 5'7" tall. In fact, I have no problem buying jeans since they fit me to a T.

One of my biggest frustrations in life. And no, I am not 5'7" tall. I am only at the most 5 feet in height. And it's hard for me to find the perfect jeans because most of the time, I have to have the length altered so I can wear them without having to fold the ends of the legs.

3. I am passionate about movies, enough to pursue a living out of it. Right now, I am on leave from film school but I will go back to it.

True. I am an MFA student at the Academy of Art University at San Francisco, CA. But I am on leave for a couple of semesters so I can concentrate on work here. For now. Hopefully, I will be able to go back to school next year.

4. I want to experience living in London sometime in the future. I love the whole experience of London and it's something really, really new.

Au and Jo can attest to this (I think). I've wanted to live in London ever since I visited the place around 2 1/2 years ago. There's just something in the city that leaves me peaceful yet wanting. And it doesn't hurt that the men in this city are just - hot!

5. I have 20/20 vision.

I haven't had 20/20 vision in more than 12 years.

6. I am the middle child of 12 kids. I have three older brothers, three older sisters, two younger sisters and three younger brothers.

Wrong. I am the youngest of four kids. I have two older brothers and one older sister. When I was younger though, I kept asking my mom for a little brother or a little sister. They just laughed at me. From then on, I told myself I will have lots of kids. Ideally, I want to have 12 kids, with boys AND girls. Realistically and practically, I want to have six kids.

7. I consider Pedro Almodovar and Steven Soderbergh as some of my idols. They are geniuses, IMO.

True. No words can describe their greatness.

8. I am allergic to all kinds of seafoods.

The only thing I am allergic to is pennicillin. Crabs are my absolute favorite!

9. I am a big, big fan of the WWE, particularly Edge, and especially, always, Bret "The Hitman" Hart.

I've said it over and over again. WWE is the only program I watch on TV regularly.

10. I have sworn off drinking any kind of soda.

For almost three years now.



***



Only a little more than three months to go before Cha and Jovan's wedding on May 7, 2005!



***



What? Is this true? There are no weapons of mass destruction in Iraq? *gasp*

Truly?

So you spent all those money and spared all those lives for nothing?

Oh that's bad. That's really, really bad.



***



The 2005 Golden Globes concluded last Sunday (Monday in Manila), with The Aviator, Sideways and Million Dollar Baby getting a lot of the awards. I cannot comment on this personally since none of these movies have been shown here. I'm excited to see Sideways though.

Natalie Portman was a surprise win. A lot of times, voters opted for the mature actors to win over the younger ones. I'm not saying she doesn't deserve the award (I wouldn't know since I haven't watched the movie yet), it's just surprising, that's all.

Another surprising win was Alexander Payne and Jim Taylor's screenplay for Sideways. I was expecting Charlie Kaufman to win this award. Sideways must really be special to win Best Screenplay AND Best Motion Picture - Musical or Comedy.

An unexpected (and not in a good way) win was Best Television Series - Drama for Nip/Tuck. I cannot stand this show. I think it is the most boring show ever. So why did it win? Please enlighten me.

And when will Sean Hayes win an award for Will & Grace?

Up next: the Oscars and BAFTA

I have a question though. Why is Harry Potter and the Prisoner of Azkaban nominated for Outstanding British Film of the Year? Aren't there any more British films that came out last year?
posted by Jax @ 12:49:00 AM


Thursday, January 13, 2005
Five Things
Stolen from Mela:

Five Things You May Not Know About My Time in School
*A student filed a complaint against my friends and I citing "moral damage" as the main reason because of an email that went into the wrong hands.
*When I was applying for graduate school, I applied to four schools: Academy of Art University (it was still Academy of Art College then) in San Francisco, Ca, Boston University in Boston, MA, Tisch School of the Arts at NYU in New York, NY and the University of California at Los Angeles (UCLA) in Los Angeles, CA. I got into two (AAU and BU) and I opted to go to AAU.
*From the first grade to 4th year high school, I was always class number 1, except during the seventh grade and freshman year of high school when I was class number 2.
*Doc Sol is my college professor that I really look up to, even though I only got to take her class in junior year of college. Her achievements astound me and I consider her my mentor and inspiration to do the things that I am capable of.
*I used to love Math in grade school and high school but abhorred it in college.

Five Things You May Not Know About the Job/s I Have (or Had)
*I worked for the student government in all my four years of college at the Ateneo, and finally serving as a Legislative Representative of my batch on my final year.
*I am and will always be a writer.
*Even though I had help, I was always the writer, director, cameraman and editor of the short films I made in college.
*I am a certified barista and I want to be a barista forever.
*I used to write for two webzines. Both have since folded up. I now write for an Australia-based webzine called Plasma Rag.

Five Things You May Not Know About My Online Life:
*Technically, I started Jax Place on May of 2002 but I neglected it. I revived it again and Jax Place officially started on March 26, 2003. Jax Place will turn two in two months!
*I have accounts with Blogger (my public blog) and Livejournal (my friends-only journal). I used to have an account with Blurty but I've already deleted that one. I also used to have an account with Blog City and Tripod but I never used those. And I have an account with Xanga but I only use that to post comments on my friends' Xanga journals.
*The very, very first Jax Place was not an online journal but a website about my favorite things that I created from scratch back in 1997. Geocities deleted it already though.
*Back when I was still proficient in HTML (1997, I think), I also made a website for my high school barkada. I think it's still up but I don't visit it anymore.
*I've had some unpleasant visitors to Jax Place that's why I don't post too many "private thoughts" here. I save that for my LJ (which is protected) so that my "private thoughts" don't get to the wrong hands again.

Five Things You May Not Know About Where I Live:
*I have lived in this house for almost 11 years now.
*The very first family house I lived in was in Davao. My family lived there for around 10 years. But I only got to experiencing living in it for about seven years.
*We moved to our next house in 1983 and stayed there until 1994.
*The city I live in is pretty big. We have around four congressional districts and it's hard to know where they start and where they end.
*I cannot imagine myself living at the south part of Metro Manila.

Five Things You May Not Know About My Home Life:
*I live with my parents and my two older siblings.
*My oldest brother lives with his family about three blocks away from our home.
*I share a room with my older sister.
*It is very quiet during daytime in this house because people are rarely home. The only meal most of us regularly eat at home is breakfast.
*When my parents bought the vacant lot beside our house, I asked if we could have our own swimming pool put there. They denied my request.

Five Things You May Not Know That I Desperately Want:
*I want everything handed to me on a silver platter. Sometimes it's so hard to get what you want because of all the challenges you have to face. Don't get me wrong. I love those challenges. But sometimes, it can get really tiring.
*I desperately want the Philippine film industry to drastically change.
*I want to be able to follow-through on the three film projects that I have started or attempted to start with three friends.
*I really want GMA and Soriquez out of the government.
*I want WWE (with Edge) to come back to Manila!

Five Things You May Not Know About What I Do in a Typical Day:
*I log on to the Net at least twice a day, when I wake up and before I go to sleep.
*The first thing I always check after I wake up is my cellphone.
*I always base the clothes I'm going to wear on the shoes I'll be or the bag that I'll be using.
*Rare are the times when I go home with the sun still up.
*I don't have a typical day.

Labels: surveys
posted by Jax @ 9:45:00 PM


Are you ready?
I got this from Tina. See if you can crack this!

- Make a list of 10 statements about yourself.
- 4 of the 10 statements must be lies.
- Post your list and have people guess which four are lies!

1. I love to drink coffee. I drink mostly black coffee with brown sugar. I don't drink espresso and milk because I don't like a lot of milk on my coffee. I only drink, besides black, a latte but only because it has more espresso than milk in it.
2. I am 5'7" tall. In fact, I have no problem buying jeans since they fit me to a T.
3. I am passionate about movies, enough to pursue a living out of it. Right now, I am on leave from film school but I will go back to it.
4. I want to experience living in London sometime in the future. I love the whole experience of London and it's something really, really new.
5. I have 20/20 vision.
6. I am the middle child of 12 kids. I have three older brothers, three older sisters, two younger sisters and three younger brothers.
7. I consider Pedro Almodovar and Steven Soderbergh as some of my idols. They are geniuses, IMO.
8. I am allergic to all kinds of seafoods.
9. I am a big, big fan of the WWE, particularly Edge, and especially, always, Bret "The Hitman" Hart.
10. I have sworn off drinking any kind of soda.

Fire away!

posted by Jax @ 5:41:00 AM


Tuesday, January 11, 2005
First movies of the year
Ahhhh. My first two movies of the year. Let the 2005 list begin!

First up, Blade Trinity.





Based on the first two Blade movies, I wasn't expecting too much on the story part of the movie. I was looking forward to Blade's moves and seeing Triple H on the big screen. It's always a good thing when you don't expect too much from a movie because chances are, you won't leave the theater utterly disappointed.

It was a good movie, purely enjoyable. It was fun to see Blade perform his moves again. Ryan Reynolds was a good decision, too. He provided a lot of the humor in the movie, which was needed to distract the people from the otherwise faulty plot. And since they had a professional wrestler in the movie, they, of course, had to incorporate some wrestling movies in their fight scenes. Hehe. Cheap thrill for me.

On to the bad part, pacing was too fast. People will definitely not watch this for the story but for Blade so the producers don't want to bore the audience. But it was just too fast. Blade II was better for me.

Actors were miscast. Dracula was so unimpressive. Parker Posey was convincing as a villian, as usual, but her vampire teeth are so distracting. You think she's not still so not used to it?

Character developments were too forced. That thing with Jessica Biel and the iPod was a bit lame though. It's not very endearing.

And my biggest gripe of all, there was just too few action scenes. This must be the reason why I loved Blade II. The action scenes there were the best. Oh and one more thing, I will never look at a Pomeranian the same way again.

I'd recommend this if only for some light-hearted fun. It won't kill you to try watching it. Just don't expect it to be a great movie because it's really not.

Next up on the list was Ocean's Twelve.





Having immensely enjoyed the first movie and hearing the interviews of the cast, I was up for some laughs with this movie. It is funny. No actually, thank goodness it was funny. Because otherwise it would have bombed. Story was just too loose and I really couldn't be bothered with it. I actually just stopped trying to decipher it and just listened to the witty lines by the actors.

Yes, the lines are very, very witty and funny. The chemistry between the cast is still there but it was obviously made just to make money. It was disappointing. That's why I'm glad that it was at least funny. Oh and the appearance of Robbie Coltrane (HP's Hagrid), Topher Grace and Bruce Willis were unexpected and greatly appreciated.

The shots were great though. It was so reminiscent of the old crime and detective movies back in the 60s and 70s. I love it! And the music fit it well, too. And the setting this time around was better, especially since they filmed in Europe (with Amsterdam getting a lot of screen time).

Too bad the mistake with the story and plot development was too obvious though that it can't really be ignored.

Right now, I'm looking forward to watching six upcoming movies:





*Elektra

Yes. I know. I'm not a fan of Jennifer Garner but the movie trailer just blew me away.





*Closer

Jude Law in a new movie. Do I even have to say more? Too bad they're showing it here on the 23rd of February pa.





*Lemony Snicket's A Series Of Unfortunate Events

Jim Carrey as Count Olaf? Oh I can't wait! And I want to know how they're portraying Sunny, the youngest Baudelaire orphan.





*Batman Begins

Three new people doing this movie: Christopher Nolan as the director, Christian Bale as Batman/Bruce Wayne and Cillian Murphy as Dr. Jonathan Crane/Scarecrow. That's enough reasons for me.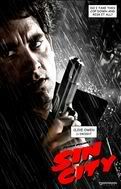 *Sin City

I thought Josh Hartnett in this movie was reason enough for me to watch it. But after watching the trailer, I knew I must not let this movie pass.





*Star Wars III: Revenge of the Sith

Nuff said.

Labels: american idol, movies
posted by Jax @ 7:53:00 PM


Monday, January 10, 2005
My Top Favorite Albums
My Top Fifteen Albums Of All-Time (well of my CD list, at least)

In random order:



Riot On An Empty Street (Kings of Convenience)

I was so excited when I saw this at the local Tower Records store. Finally, after three years of waiting, I got hold of a Kings of Convenience CD. I could just listen to this over and over and over again. It takes getting used to though since their music is a bit slow. But it's such a refreshing change from all rap and hiphop and rock music that's coming out nowadays. Besides, you can't go wrong (well, most of the time) with Scandinavian music.




Come Away With Me (Norah Jones)

One of the best albums to come out in so long. Norah Jones is such an amazing musician. And her songs in this album are some of the most heartfelt songs to come out in a long time. This album put her on the music map and will probably stay there a long, long time.




Warm Strangers (Vienna Teng)

Vienna Teng was a surprise discovery. I was at Tower Records, looking for a "musician to discover". Her CD was so relaxing and so soothing. It makes me want to lie down on a bed of grass, close my eyes and absorb her music into my soul.




Bossa Carioca (Lisa Ono)

Lisa Ono makes me want to just dance the night away. Or at the least, bop my head and snap my fingers with the beat of her music. It doesn't matter if you can't understand what she's saying. More importantly, it's no longer about relating to the song but swaying to the song. It's really quite therapeutic.




Quiet Is The New Loud (Kings of Convenience)

One of my favorite songs, I Don't Know What I Can Save You From, Track 4 in this album, was the reason I fell in love with this group. This album gave me hope for the present music industry. That somewhere out there, someone is making an effort with their music.




Figure 8 (Elliott Smith)

Elliott Smith (R.I.P.) was, is, one of the greatest singer/songwriter out there. He writes and sings from the heart and you feel it everytime he performs. Amazing, really. Figure 8, in my opinion, is one of his best albums.




From A Basement On The Hill (Elliott Smith)

From A Basement On The Hill is Smith's very last album. The very album he was working on when he died. It's a weaker CD compared to Figure 8 but Smith, even in death, still doesn't disappoint. A must-have for any Elliott Smith fan.




Waiting For My Rocket To Come (Jason Mraz)

I thought John Mayer was the better singer. But Jason Mraz proved me wrong. He's a good writer and a great performer. His whole album tells us that living life shouldn't be hard, it should be fun!




Dear Catastrophe Waitress (Belle and Sebastian)

I love Brit music! And this is no exception! Dear Catastrophe Waitress is so different from popular music today. And it's so catchy! I just love listening to it and singing along to it.




All That You Can't Leave Behind (U2)

This album shows us why U2 is still in the music business, thirty years later. Great songs, great lyrics, great music, great performances. Can't ask for more.




The Soul Sessions (Joss Stone)

The 18-year-old soul singing sensation from England. When you hear this girl sing, you won't believe she's only a teenager. So powerful yet so raw. Amazing, amazing singer.




Twentysomething (Jamie Cullum)

Jazz has never sounded better until Jamie Cullum came. You will love everything about jazz once you listen to this.






In Time: Best of REM (REM)

R.E.M. has been around for so long. This collection of their greatest hits show us why and how.






Fallen (Evanescence)

One of the best rock bands to hit the 21st Century. Their haunting first single, Bring Me To Life, just describes the whole album perfectly. Its haunting, troubling but full of emotion.




The Piano Player (Maksim)

Never has a piano player been sexier. Maksim shows us that being a piano player shouldn't be stiff and so formal. The piano player can be edgy, emotional, charismatic and amazing. Maksim is always best experienced live.

Labels: surveys
posted by Jax @ 6:18:00 AM


Sunday, January 02, 2005
Three Things
THREE NAMES YOU GO BY:
1 Jaq
2 Jax
3 Jaclyn
*there are actually a lot more but the heading said, "three names".

THREE SCREEN NAMES YOU HAVE HAD:
1 bugsbunny
2 hazpafis
3 jacabergas

THREE THINGS YOU LIKE ABOUT YOURSELF:
1 passionate
2 positive
3 fortunate

THREE THINGS YOU DON'T LIKE ABOUT YOURSELF:
1 lazy
2 procrastinator
3 shopaholic

THREE PARTS OF YOUR HERITAGE:
1 Filipino
2 Spanish
3 Tagalog

THREE THINGS THAT SCARE YOU:
1 film industry dead
2 not having kids
3 being useless

THREE OF YOUR EVERYDAY ESSENTIALS:
1 coffee
2 books
3 food

THREE THINGS YOU ARE WEARING RIGHT NOW:
1 clothes
2 scapular
3 contact lenses

THREE OF YOUR FAVORITE BANDS/ARTISTS AT PRESENT:
1 Kings of Convenience
2 Elliott Smith
3 Joss Stone

THREE OF YOUR FAVORITE SONGS AT PRESENT:
1 "I Don't Know What I Can Save You From" (Kings of Convenience)
2 "Some Kind Of Wonderful" (Joss Stone)
3 "Everything Reminds Me Of Her" (Elliott Smith)

THREE NEW THINGS YOU WANT TO TRY IN THE NEXT 12 MONTHS:
1 manage a store
2 live in a different town
3 save up

THREE THINGS YOU WANT IN A RELATIONSHIP:
1 good company
2 good conversations
3 love

TWO TRUTHS AND A LIE: (figure out which is which)
1 I love my coffee.
2 I am 5'10".
3 I love to shop for books.

THREE PHYSICAL THINGS ABOUT THE OPPOSITE SEX THAT APPEAL TO YOU:
1 eyes
2 smile
3 height

THREE THINGS YOU JUST CAN'T DO:
1 write with my right hand
2 grow my hair long
3 be a conformist

THREE OF YOUR FAVORITE HOBBIES:
1 write
2 watch movies
3 read books

THREE THINGS YOU WANT TO DO REALLY BADLY RIGHT NOW:
1 open the store
2 make coffee
3 go to London

THREE CAREERS YOU'RE CONSIDERING:
1 writing
2 teaching
3 managing a cafe

THREE PLACES YOU WANT TO GO ON VACATION:
1 London
2 Paris
3 Bora Bora

THREE KID'S NAMES:
1 George
2 Anabella
3 Julianna

THREE THINGS YOU WANT TO DO BEFORE YOU DIE:
1 contribute to the Philippine film industry
2 write and have books published
3 have a nice, large and loving family

Labels: surveys
posted by Jax @ 10:35:00 PM


My 2004 Movie List
These are personal reviews of all the movies I watched for the first time in 2004. See if you share the same opinions!

1. 21 Grams - Sean Penn two Best Actor nominations at last year's Oscars. One nomination was for this movie. Naomi Watts also received a Best Actress nomination for her portrayal of a widower who felt the only solution for her problems was revenge on Benicio del Toro's character. And incidentally, del Toro also received a Best Supporting Actor nomination for his portrayal of an ex-convict struggling to have a better life. Although the actors were great in this movie, I couldn't help but compare this with the director's first movie, which was a really exceptional film. I found myself struggling to finish the movie and was just really utterly bored with it. Although confident, I just felt Amores Perros was a better movie.
2. 50 First Dates - I loved the tandem of Drew Barrymore and Adam Sandler in The Wedding Singer. They were funny, sweet, lovable and believable. That maybe why I was looking forward to watching this movie. I was actually expecting a pale comparison to the first movie and was prepared to just enjoy the actors' comfortable tandem. But it was a good movie. And funny. Henry (Sandler) was such a sweet, sweet character, it was hard not to love them.
3. A Wrinkle In Time - This is one of my favorite books and I was quite excited to see this on the small screen (it was a TV movie). It wasn't quite what I was expecting. It was still different from the book. It was a good production but it wasn't in tune with what I imagined it would be. But I heard there's another production in the works so I'm quite looking forward to that.
4. Alien vs Predator - I'll try to break it gently. AVP was not a very good movie. I was bored to tears. I couldn't wait to get out of the theater. I just wanted to go home and sleep. That's one movie I will never see again.
5. America's Sweethearts - I
like Julia Roberts and I like John Cusack but this just doesn't work for them. Maybe if it was a different movie, I'd like their combination. But I didn't. That's why I don't recommend this.
6. An American in Paris - I love this movie! Gene Kelly was such a smooth talker in this movie and any girl will be crazy not to fall in love with him in this movie.
7. Ang Huling Birhen sa Lupa - Why this movie won Best Picture, I will never know.
8. Annie - A shorter version of the original Annie, it was a good production for a TV movie. But, IMO, deprived the yougner viewers of the joy that Annie the musical is.
9. Bad Boys II - Martin Lawrence and Will Smith are back! It's still enjoyable. It's still funny. It's still heart-pounding. It's still an adrenaline-pumping movie.
10. Bend It Like Beckham - I never thought I'd enjoy this as much as I did. But I did! *grin* Lines are very witty and the storyline's quite unique. I'm looking forward to watching another movie by this writer and director.

You can read the rest of the movies here

Labels: american idol, movies, surveys
posted by Jax @ 6:23:00 AM


Indies
I loved Joey Reyes' interview in the Inquirer last week. It's a call to all Filipino producers, filmmakers and writers out there!



***



By the way, I was wondering if someone can help me. I'm looking for a grade school friend of mine. We were best friends in the second grade but lost contact when she moved to California in the 4th grade. Her name is Jessica Morco. I've been looking for her for years. But I've never gotten lucky. I did a Google search but only got a news piece that was more than a year old. I also got an email address, which I already wrote an email to but have not gotten a response. If anyone knows a Jessica Morco, about 24 years old and lived/lives in California, please let me know by emailing me here. Thanks!
posted by Jax @ 4:27:00 AM


About Me
Name: Jax
Home: San Francisco, CA, United States
About Me:
See my complete profile
I am a freelance writer, editor and blogger.
I write from home and I write from the
coffee shop I manage. I am also a graduate
student at AAU, studying film.
I have never been more stressed in my life.
And I am loving it!
To know me and more about my writing services, drop me a line at
jtabergas [at] yahoo [dot] com.
Meanwhile, read some of my works here:

Previous Post
Affiliates
Archives
Links
Powered by



Pinoy Blog Directory




This work is licensed under a Creative Commons License.