Tuesday, September 28, 2004
Tony Leung
I know Hazel agrees with me here (again). Tony Leung is one of the greatest Asian actors of today. He first got my attention in Chunking Express and blew me away in In The Mood For Love and made me tear up in Hero.

And now I can't wait to watch him in his newest movie, 2046, directed and written by Wong Kar-wai with the incomparable Maggie Cheung.

Can you take it? Hehe.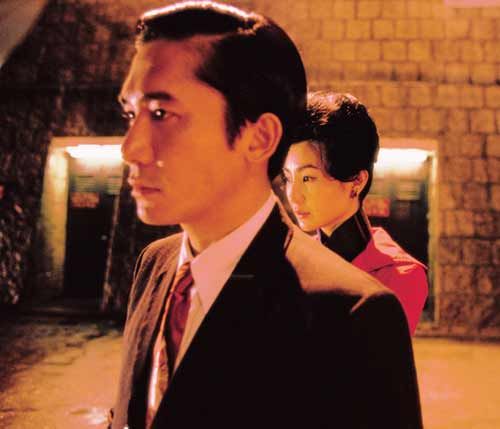 Labels: american idol, movies
posted by Jax @ 7:03:00 AM


Monday, September 27, 2004
Rudy Giuliani
There is one guy that I really and truly admire. He was Time Man of the Year for 2001. He served the City of New York as City Mayor. His only fault actually is that he believes in Bush.

If you haven't guessed it by now, I'm talking about Rudy Giuliani.

Before 9/11, I have never heard of Rudy Giuliani. I was never really interested in American politics and the only American politicians I know are the current presidents.

Leadership by Rudy Giuliani

This was the book that made me stand up and take notice of Giuliani. It was on sale at Powerbooks and, since I was trying to widen my reading interests, I picked it up. It was an amazing book. A lot of what Giuliani said made sense and I became a fan. That was over a year ago and I'm still recommending this book to everyone I know. I couldn't put it down really. And when I did finish it, I couldn't wait to do everything that he said.

I want to read this one though. It's supposed to be about the real Rudy Giuliani and how he was "on September 10". And this one, too.

First things first. Gotta earn the money to buy the books!
posted by Jax @ 6:01:00 AM


Saturday, September 25, 2004
gael garcia bernal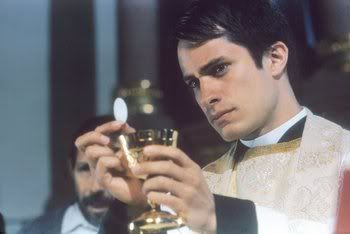 Ever since I can't remember, I have loved this guy. Until now, I still do. Hazel shares my love for him. He's just one of those actors who are good-looking but can still act. I've yet to see him in a break-through movie though. Y Tu Mama Tambien, IMO, wasn't. The movie just introduced Gael to the world.

He's got two new movies, The Motorcycle Diaries (which opened this weekend in the US) and Bad Education (directed and produced by the amazing, amazing Pedro Almodovar). Bad Education was actually released March 2004 in Spain and have been going the rounds worldwide. I checked IMdb for worldwide release dates and they don't include the Philippines yet. Even Motorcycle Diaries doesn't have a Philippine playdate yet. I think they're still concentrating on distributing it around North America, Europe and South America. I hope they bring the movies to Asia soon. Paging Almodovar and Salles!

EDIT: Apparently, he's dating someone called Anabella Costa, an actress from Argentina. I don't know if that's true though. But there's a picture of them here.





Labels: american idol, movies
posted by Jax @ 10:23:00 PM


Friday, September 24, 2004
mutiny
Apparently, the Magdalo boys, responsible for the Oakwood mutiny last year, have apologized to GMA. And in the end, money was the reason for it.

Some time ago, I would have cried foul. Exchanging principles for money was not in my vocabulary. But present times have been getting harder and harder and sometimes you have to start becoming logical and practical.

Money truly is the root of all evil. It forces us to rethink our principles and set them aside, which sucks really. I really look forward to that day when sticking to our principles don't leave us "starving".
posted by Jax @ 6:12:00 PM


Wednesday, September 22, 2004
ironic
You know what's ironic? Colt 45's new radio ad. They keep promoting their 3 + 1 ad, where for every 4 bottles of Colt 45 that you buy, one bottle's free. It's fine actually. Nothing wrong with the ad. But at the end of the ad, the guy talking suddenly says, "Drink moderately".

Say what?
posted by Jax @ 5:51:00 AM


Sunday, September 19, 2004
UAAP
UAAP Season 67 is officially over for my Ateneo Blue Eagles. They lost to the DLSU Green Archers this afternoon and are now relegated to 3rd place in the UAAP Men's Basketball standings. It's sad, yes. But the better team won. As much as I hate to admit that, it won't stop being true. Hay. Oh well. There's still next year.
posted by Jax @ 3:45:00 AM


Saturday, September 18, 2004
missing
I went back to Mocha Blends Metro East as a customer today.

*sniff*

I miss the bar. I miss making cold drinks. But most importantly, I miss making coffee.

*sniff*
posted by Jax @ 7:41:00 AM


Wednesday, September 15, 2004
friendster survey
Got this from Tina via Friendster.

1. DREAM NAME:
* I'm quite content with my name actually.

2. WHAT IS THE MOST IMPORTANT THING IN LIFE?
* love

3. CURRENT CELLPHONE RINGTONE:
* Twentysomething by Jamie Cullum

4. FAVORITE PLACE IN THE MALL:
* Bookstore, Music Store and Video Store

5. WORST FEELING IN THE WORLD:
* Regret

6. FIRST THING YOU THINK OF WHEN YOU WAKE UP IN THE MORNING:
* It can't be morning already!

7. MOST EMBARASSING CD IN YOUR COLLECTION:
* Hilary Duff (I don't know why I bought it)

8. FUTURE CHILD'S NAME
* for a boy: George, for a girl: Julianna

9. FAVORITE BAD GUY:
*Jude Law in Road to Perdition (hehe)

10. BY CHOICE, A TIME MACHINE WILL TAKE YOU WHEN AND WHERE?
* London during the Elizabethan period

11. IF SOMEONE WAS MADE RULER OF THE WORLD (dead or alive), WHO SHOULD IT BE?
* I agree with you, Tina. Jesus Christ.

12. IF YOUR PRESENT G/B FRIEND SUDDENLY BECAME YOUR EX?
* what about it?

13. TV SHOWS THAT MAKE YOU LAUGH?
* FRIENDS, Coupling, Queer Eye, Will and Grace

14. SONGS THAT MAKE YOU CRY
* Have You Ever by Brandy used to make me cry

15. FEEL GOOD SONGS YOU WANNA SHARE?
* I have a lot!

16.PEOPLE WILL BE SURPRISED IF:
* I get married agad.

17. ESTIMATED NUMBER OF TIMES YOU EVER PUKED FROM ALCOHOL:
* 3 times in one night.

18. WHAT DO YOU WANT FOR CHRISTMAS?
* big sales for Mocha Blends Tagaytay!

19. WHAT'S GONNA BE YOUR WEDDING SONG?
* I Do Cherish You by 98 degrees and Forevermore by Side A

20. DESCRIBE YOUR TYPICAL SATURDAY NIGHT IN VIVID DETAIL:
* I don't do the same things every Saturday night.

21. WHAT SONG ALWAYS GETS YOU IN A ROMANTIC mOOD?
* Side A songs, I Do Cherish You

21.YOUR FAVORITE FLOWER YOU WANT TO RECEIVED FROM YOUR GF/BF?
* roses are still my favorite flowers.

Labels: surveys
posted by Jax @ 10:14:00 PM


thankful
I have so much to be thankful for today. I thank God for guiding me throughout my barista exam today, enabling me to pass and become a barista. And I also thank God for guiding my co-trainees to become baristas also.

On to the next part of our training...


posted by Jax @ 4:39:00 AM


Monday, September 13, 2004
Today was my official last day at Mocha Blends Metro East. And guess what I can make?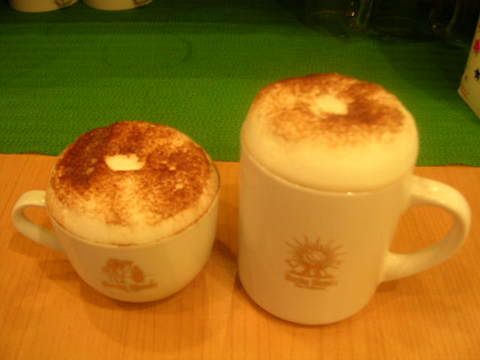 That is the famous Mocha Blends cappuccino. I made the one on the left. My sister made the one on the right.


posted by Jax @ 10:12:00 AM


Sunday, September 12, 2004
Do You Remember?
Do you remember what you wanted to be when you were five years old? I do. I always said I wanted to be a dentist. I must have been high on something when I said that because I can't imagine ever wanting to be a dentist.

Over the years, my ambitions changed. I wanted to become a nurse, a dancer, a doctor, a lawyer and eventually, I became passionate about becoming a writer/filmmaker. In college, I concentrated on developing the skills I will need to become this person and almost forgot about everything else.

And now, two years after finishing college, I am at a loss once again. It seems like all these options are being offered to me and I can't decide which to take. Right now, I'm trying all these options, hoping I'll be able to find my niche.

This is the part that I don't like about being in my 20s: the fact that life is still very uncertain.

On the other hand, this is what I like about being in my 20s: all options are open and I've got nothing to lose.
posted by Jax @ 8:30:00 AM


Friday, September 10, 2004
drinking session
And I had that long overdue drinking session last night with the guys from Metro East. Not that we were complete (there were 3 people absent) but we had a jolly good time nonetheless. I picked them up at around 9:30p at Robinson's Metro East and officially started the party at around 10:10p when we arrived at home. We had the drinking session because we all agreed it was cheaper and safer and fun-ner for everyone. But anyway, we had beer, vodka, gin and chasers to last us until the wee hours of the morning, when they all plan to go home. From 10:30p to around 3:30p, we abused our Magic Sing and just sang the night away. We had bottles of beer and shots of pomelo gin one after another to keep us company until some of them finally gave into sleep. I say some because my sister, me and the two people still awake stayed and talked until they eventually gave in to sleep at 4:30am.

Since they had to leave at 5:30, I decided not to sleep yet since I had to make sure they woke up at 5am and and see them off when they left. By this time, I've already been awake for almost 23 hours but felt like I already had a good night's sleep with, amazingly, no hangover. I was about to witness another amazing sunrise but I couldn't force myself to stay up until 7am since I had to leave at 8am for another training at 9am. I had around two hours' worth of sleep, which was obviously not enough since I kept nodding my head off during the lecture training and I always stole some zzz's during our breaks.

*I had free breakfast and lunch today since we trained for the kitchen today and we ate what we made. Hehe. Wala lang.

I think I need some more sleep. I don't think I really made much sense and direction here. I'll get back to you guys tomorrow.
posted by Jax @ 6:37:00 AM


Thursday, September 09, 2004
What I Need
I seriously need a drink right now.
posted by Jax @ 4:39:00 AM


Tuesday, September 07, 2004
Last days
Today is the last day of my barista training. Hay salamat. But I will surely miss the guys at Metro East. I've learned so much from them and they have made me look forward to going to training everyday. One last hurrah tomorrow night (read: drinking session) with them before we part ways as co-workers.

But first things first, I have to make that perfect Flat White.

Damn Flat White. You are my Everest!
posted by Jax @ 8:00:00 PM


About Me
Name: Jax
Home: San Francisco, CA, United States
About Me:
See my complete profile
I am a freelance writer, editor and blogger.
I write from home and I write from the
coffee shop I manage. I am also a graduate
student at AAU, studying film.
I have never been more stressed in my life.
And I am loving it!
To know me and more about my writing services, drop me a line at
jtabergas [at] yahoo [dot] com.
Meanwhile, read some of my works here:

Previous Post
Affiliates
Archives
Links
Powered by



Pinoy Blog Directory




This work is licensed under a Creative Commons License.