Tuesday, January 11, 2005
First movies of the year
Ahhhh. My first two movies of the year. Let the 2005 list begin!

First up, Blade Trinity.





Based on the first two Blade movies, I wasn't expecting too much on the story part of the movie. I was looking forward to Blade's moves and seeing Triple H on the big screen. It's always a good thing when you don't expect too much from a movie because chances are, you won't leave the theater utterly disappointed.

It was a good movie, purely enjoyable. It was fun to see Blade perform his moves again. Ryan Reynolds was a good decision, too. He provided a lot of the humor in the movie, which was needed to distract the people from the otherwise faulty plot. And since they had a professional wrestler in the movie, they, of course, had to incorporate some wrestling movies in their fight scenes. Hehe. Cheap thrill for me.

On to the bad part, pacing was too fast. People will definitely not watch this for the story but for Blade so the producers don't want to bore the audience. But it was just too fast. Blade II was better for me.

Actors were miscast. Dracula was so unimpressive. Parker Posey was convincing as a villian, as usual, but her vampire teeth are so distracting. You think she's not still so not used to it?

Character developments were too forced. That thing with Jessica Biel and the iPod was a bit lame though. It's not very endearing.

And my biggest gripe of all, there was just too few action scenes. This must be the reason why I loved Blade II. The action scenes there were the best. Oh and one more thing, I will never look at a Pomeranian the same way again.

I'd recommend this if only for some light-hearted fun. It won't kill you to try watching it. Just don't expect it to be a great movie because it's really not.

Next up on the list was Ocean's Twelve.





Having immensely enjoyed the first movie and hearing the interviews of the cast, I was up for some laughs with this movie. It is funny. No actually, thank goodness it was funny. Because otherwise it would have bombed. Story was just too loose and I really couldn't be bothered with it. I actually just stopped trying to decipher it and just listened to the witty lines by the actors.

Yes, the lines are very, very witty and funny. The chemistry between the cast is still there but it was obviously made just to make money. It was disappointing. That's why I'm glad that it was at least funny. Oh and the appearance of Robbie Coltrane (HP's Hagrid), Topher Grace and Bruce Willis were unexpected and greatly appreciated.

The shots were great though. It was so reminiscent of the old crime and detective movies back in the 60s and 70s. I love it! And the music fit it well, too. And the setting this time around was better, especially since they filmed in Europe (with Amsterdam getting a lot of screen time).

Too bad the mistake with the story and plot development was too obvious though that it can't really be ignored.

Right now, I'm looking forward to watching six upcoming movies:





*Elektra

Yes. I know. I'm not a fan of Jennifer Garner but the movie trailer just blew me away.





*Closer

Jude Law in a new movie. Do I even have to say more? Too bad they're showing it here on the 23rd of February pa.





*Lemony Snicket's A Series Of Unfortunate Events

Jim Carrey as Count Olaf? Oh I can't wait! And I want to know how they're portraying Sunny, the youngest Baudelaire orphan.





*Batman Begins

Three new people doing this movie: Christopher Nolan as the director, Christian Bale as Batman/Bruce Wayne and Cillian Murphy as Dr. Jonathan Crane/Scarecrow. That's enough reasons for me.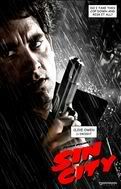 *Sin City

I thought Josh Hartnett in this movie was reason enough for me to watch it. But after watching the trailer, I knew I must not let this movie pass.





*Star Wars III: Revenge of the Sith

Nuff said.

Labels: american idol, movies
posted by Jax @ 7:53:00 PM


About Me
Name: Jax
Home: San Francisco, CA, United States
About Me:
See my complete profile
I am a freelance writer, editor and blogger.
I write from home and I write from the
coffee shop I manage. I am also a graduate
student at AAU, studying film.
I have never been more stressed in my life.
And I am loving it!
To know me and more about my writing services, drop me a line at
jtabergas [at] yahoo [dot] com.
Meanwhile, read some of my works here:

Previous Post
Affiliates
Archives
Links
Powered by



Pinoy Blog Directory




This work is licensed under a Creative Commons License.