Thursday, August 28, 2003
United Kingdom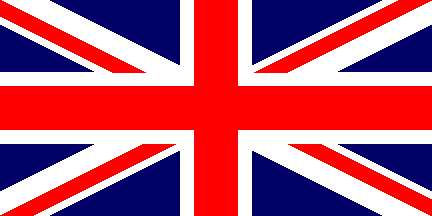 You're the United Kingdom!

You're a much weaker person than you used to be, but you still
act like you did when everyone looked up to you. Despite this, you're
probably a better person than you were when you had so much power over those
around you. Though you do have a strange fascination with jewels and monarchs,
which lets you play in castles, but also end up leading a sort of tabloid lifestyle.
You really like the Beatles, even more than you like Oasis.


Take the Country
Quiz at the Blue Pyramid



How accurate is this? Got this from Id and it's some kind of a right. If there is a country that I want to live besides the Philippines, it would have to be in UK. And then I got to visit it last year and I wanna go back there. That's why I'm trying so hard to find a school there. So I can go and stay there for more than a week!

Actually, it's not accurate accurate. The only accurate thing about it is I want to live in the UK. And I love castles.

Please pray for me. That I get to live out my dreams in the UK.

***

I am so infatuated with Orlando Bloom right now. Besides the fact that he is such a cutie, I don't know. But one thing's for sure! I have to watch Pirates of the Carribean this Tuesday, if only for him! Besides. Paul said it was a good movie so I'm taking my chances. :)

But you know what? He is on a roll now. After ROTK, he has three (?) upcoming movies: Ned Kelly with Heath Ledger, The Calcium Kid, in which he plays the lead role, and as Prince Paris in Troy. I personally am waiting for Troy. This has got to be my most favorite epic. One of my dreams is to actually bring to the big screen Homer's two literary work, The Iliad and The Oddyssey. But Wolfgang Petersen beat me to it. Oh well. I can always make a "remake". :D

***

Less than a week after my friend, Billie, left for the US, another friend is set to leave. My college friend, Den, is leaving for Australia (Canberra) tomorrow. They're all leaving one by one. Bye, Den! Good luck!

***

10:06pm: Just watched The Lord of the Rings: The Fellowship of the Ring awhile ago and I am still flabbergasted. I swear Peter Jackson is a genius! He is my newest idol. And of course, I watched it for Orlando Bloom. Hihihi. I'm turning into some giddy adolescent right now.

posted by Jax @ 8:36:00 PM


About Me
Name: Jax
Home: San Francisco, CA, United States
About Me:
See my complete profile
I am a freelance writer, editor and blogger.
I write from home and I write from the
coffee shop I manage. I am also a graduate
student at AAU, studying film.
I have never been more stressed in my life.
And I am loving it!
To know me and more about my writing services, drop me a line at
jtabergas [at] yahoo [dot] com.
Meanwhile, read some of my works here:

Previous Post
Affiliates
Archives
Links
Powered by



Pinoy Blog Directory




This work is licensed under a Creative Commons License.