Thursday, November 18, 2004
wishlist
In honor of Christmas 2004 (and inspired by Tina's post), I have decided to post my Christmas Wish List.

1. The store to open and great sales for the store
2. A free trip with lots of pocket money to Europe, Mexico, the Carribeans and Japan.
3. Magic Sing with all the latest song chips
4. Apple 17-inch Powerbook G4
5. Toshiba Portege M200 Tablet PC
6. new shoes, tops and bags
7. Fully Booked, Powerbooks and Tower Records shopping spree.
8. A new government
9. World peace and lots of love to go around

But mostly, I want these DVDs. Yes, I'm real easy to please.








And definitely this one,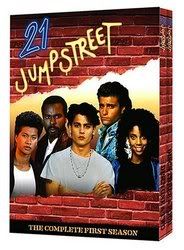 Do you guys remember this? It's 21 Jump Street! I loved watching this when I was a kid! It's the team-up of Johnny Depp, Peter DeLuise, Dustin Nguyen and Holly Robinson Peete!

But of course, any of these hot men will do, especially this one!

If you need to know more, check out my Amazon Wish List *hint hint*.
posted by Jax @ 6:09:00 AM


About Me
Name: Jax
Home: San Francisco, CA, United States
About Me:
See my complete profile
I am a freelance writer, editor and blogger.
I write from home and I write from the
coffee shop I manage. I am also a graduate
student at AAU, studying film.
I have never been more stressed in my life.
And I am loving it!
To know me and more about my writing services, drop me a line at
jtabergas [at] yahoo [dot] com.
Meanwhile, read some of my works here:

Previous Post
Affiliates
Archives
Links
Powered by



Pinoy Blog Directory




This work is licensed under a Creative Commons License.