Saturday, November 13, 2004
my friends, the store and gripes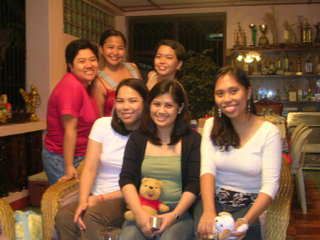 I love my friends. They're the best thing in my life (besides my family) and I know I will never ever let go of them. They keep me sane. They keep me grounded. They keep me happy. They keep me focused. They keep me going.

These aren't all of them though. These are just my college friends. There's still my high school friends.



***



Speaking of high school, I ran into a high school of mine early this afternoon at G4. I haven't seen her in more than four years. She was one of those people who thought like me and talked like me. And that didn't happen often. Such a shame that we didn't get to keep in touch with each other after high school like we should have. But at least we know where we can contact each other now.



***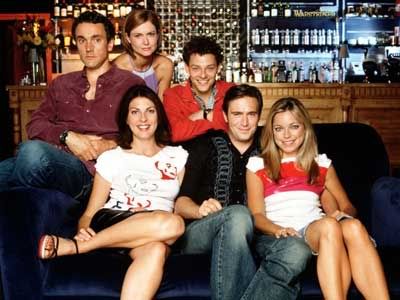 They're the cast of one of my favorite shows, Coupling. Real glad Star World has it. Too bad, Richard Coyle, who played one of my favorite characters, left early. Oh well. I still love the show anyway.
posted by Jax @ 5:55:00 AM


About Me
Name: Jax
Home: San Francisco, CA, United States
About Me:
See my complete profile
I am a freelance writer, editor and blogger.
I write from home and I write from the
coffee shop I manage. I am also a graduate
student at AAU, studying film.
I have never been more stressed in my life.
And I am loving it!
To know me and more about my writing services, drop me a line at
jtabergas [at] yahoo [dot] com.
Meanwhile, read some of my works here:

Previous Post
Affiliates
Archives
Links
Powered by



Pinoy Blog Directory




This work is licensed under a Creative Commons License.